Thirsty: Is this a prison or a cemetery? Fear of prisoners from 2 sudden deaths in a week!
The temptation of thunder is not understandable these days. Even the prison authorities in Tihar Jail and the Jail administration watching the Tihar Jail are surprised. The manner in which a criminal and a high-profile high-profile inmate was killed in a week here has created fears among the prison administration and detainees here. Everyone is looking at each other with suspicion. No one is asking the language at all, but the only question in the eyes of everyone is that now they do not know who will suffer the sudden death.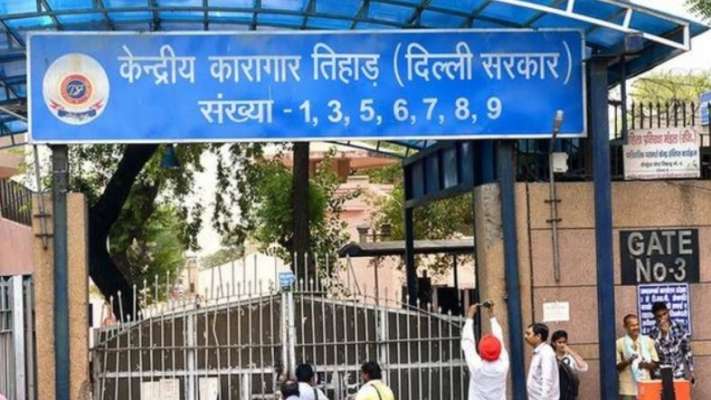 Prison staff is upset over these suspected and sudden deaths as they are being questioned. Fingers are picking up on what is considered and considered the safest jail in Asia, why are the last prisoners dying in the coming days and how? While the prisoners are terrified of not knowing who will be the next inmate to die suddenly.
In the past, a former Indian army officer has been killed on charges of espionage in Tahar. According to the story that came out of the jail premises, "the person who died was an NRI. He was arrested from Delhi Cantt area and handed over to police. He was accused of stealing from an army library. A case was registered against the accused in the Delhi Kent police station. He died the next day after being jailed due to falling from the roof.
Honey Sharma, a 35-30 year old prisoner, died in Rohini jail in Delhi two days ago. Honey was admitted to the hospital when he was ill. One day after treatment, he died.
The question arises as to what is the end of all the prisons in Delhi with the most facilities and the big budget in all the prisons of the country, which are slowly escorting one prisoner to death suddenly. The cause of the death of one prisoner is not even revealed and another prisoner is dead, or has reached the brink of death.
Talha Prison Director General Sandeep Goyal while talking about this said, "Both cases are under investigation. Currently, it is difficult to say anything before the test report arrives. "He said that" Honey Sharma, a prisoner in Rohini jail, was a resident of Mohan Gardens, Delhi. He was sentenced to six years in a robbery case. "
Meanwhile, the country is considered to be the safest place in Asia and Tihar Jail is unaware of the suspected death of Hani, a family member. He is alleged to have attacked Honey with blades some days ago while in prison at Honey. The family claimed that "Honey had no disease." As if the jail administration were only using lies to protect themselves.
Honey is said to have been imprisoned for almost a year and a half in ward 4 of the Rohani jail. Honey used to work in jail for drugs and computers. According to her family statement, "Her brother Hamanshu and two other relatives went to meet Hani on Monday morning. At that time Honey was perfectly safe, healthy. Suddenly he got sick and died. How is this possible? "
According to the family, "Honey was a victim of hostility and internal politics in prison, and suddenly went to death. It's no big deal that he was poisoned and killed. "
The jail administration, however, is rejecting all allegations of Honey's family. According to the jail administration, "accusations are easy, but they have to be proven." Until the test report is released, all the charges are baseless. "